Allan D. Kotin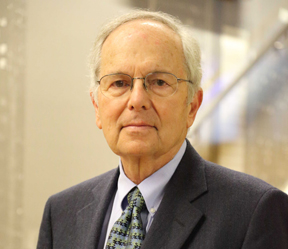 Allan Kotin has over 50 years of experience in real estate economics with an emphasis on financial planning and redevelopment. He is proficient in transaction negotiation, financial structuring, and market assessment for developers, investors, lenders and public agencies.
Entering the real estate field in 1963, Mr. Kotin held key positions with several major real estate consulting and strategic planning firms before founding Kotin, Regan & Mouchly, Inc. (KRM) in 1980. This firm operated from 1980 to 2001 under the names KRM, Sedway Kotin Mouchly Group, KMG Consulting, and PCR Kotin. Allan D. Kotin & Associates (ADK&A) was formed as one-man sole proprietorship in 2001. Mr. Kotin's management responsibilities have included market research, feasibility analysis, development monitoring, and the strategic planning.
Since 1980, Mr. Kotin has been actively involved in public private joint ventures, often acting as a key strategist and negotiator for public agencies in major redevelopment and asset management transactions. Within this area, Mr. Kotin developed particular expertise in participatory ground leasing, a topic on which he has lectured before several national associations of government officials. He has been a key member of lease negotiating teams on several of the largest ground lease transactions in Southern California, including Marina City Club at Marina del Rey, Hollywood Highland in Hollywood, Paseo Nuevo Shopping Center in Santa Barbara, and Monterey Marketplace in Rancho Mirage.
In addition to consulting work, Mr. Kotin teaches and lectures widely. Currently, he is an Adjunct Professor at the University of Southern California Price School of Public Policy, where he teaches classes on public-private enterprise planning, the development approvals process, and real estate finance. Mr. Kotin has lectured at the Harvard Graduate School of Design and has taught real estate economics at the University of California School of Architecture and Urban Planning. He is a frequent lecturer, presenter, and panelist at conferences for the Urban Land Institute, the International Council of Shopping Centers, the former California Redevelopment Association, and other organizations.